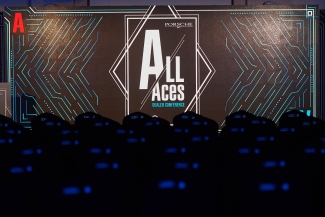 Trade Conference
Porsche Bulgaria
Together with NRG Brands, we organized the Porsche Bulgaria Trade Conference. We met and accommodated the representatives of Audi and Volkswagen sales departments at Lighthouse Golf & Spa Resort Balchik.
The concept of the event was All Aces and recreated the idea of ​​Casino at the hotel's whiskey bar. We had prepared each guest's room with specially made bag, branded hundred dollar bills, a branded pinch for the money, and specially made game cards.
Everyone had the opportunity to participate, with the help of a team of professional croupiers, in a game of blackjack, roulette or poker.
Rien ne vas plus, but only until next year.